I love trawling YouTube as you find some amazing music, often from singers who are not (yet) famous and who have the most beautiful voices. Take Two Worlds for instance. A duo that have been together since 2012, and produce some of the best pop covers I've heard.
Two Worlds is Nicky Scott and Adiel Mitchell. They do a lot of amazing covers, but are also writing their own songs — which are equally as fabulous.
One song Two Worlds has written that I particularly like is a song called 'I Will Dance'.
'I Will Dance' was written for an upcoming documentary of the same name about the race issues still prevalent in Selma, Alabama (the town that had a huge impact on civil rights in America with the Selma to Montgomery marches), 50 years after Selma first hit the news for its Voting Rights Campaign. It follows a group of teenagers in a dance company called RATCO, and their trip to New York City to dance on Broadway. It's a lovely song, a powerful video, and likely to be an even more powerful movie.
Listen to and watch Two Worlds singing 'I Will Dance' below. Fabulous, aren't they?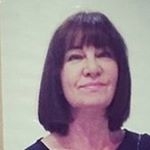 Latest posts by Michelle Topham
(see all)