I occasionally watch videos by YouTube personality Tyler Oakley.
He's openly gay, sweet, charming, upbeat and professional, and he always makes me laugh. He also talks about interesting or funny things — LGBT politics, pop culture, tips and advice for teens and young adults — he produces videos with substance, and he collaborates with some of the best vloggers on YouTube.
Tyler Oakley is also incredibly successful at what he does, with most videos he uploads to YouTube getting well over a million views just a few hours after they appear online.
Tyler Oakley was on The Ellen Show
One of his most successful videos in the last few weeks, however, was one where Tyler Oakley got his first tattoo, and that one has almost two million views so far. No surprise, though, as who wouldn't want to watch Tyler Oakley get his first tattoo — with his mom.
Yep. That's right. Tyler headed off to a tattoo studio to get his first tattoo with his mom by his side. She too got a tattoo, of course, but for her it was her third.
And what was great about this video was not only the tattooing itself (I'm a huge fan of tattoos — I have one myself — so I love to see what other people get), it was also the lovely rapport Tyler has with his mom, and how cute, funny and, yep, wimpy he was once the tattoo artist started to draw  his tat. Especially as his mom had her tattoo done first, and she didn't even so much as whimper.
Both got the cutest tattoos, though. Tattoos that I would have put on my own body if they had the same meaning for me as they did for them, and I can rarely say that.
Watch Tyler Oakley getting his first tattoo with his mom. Don't you love both of them? Tyler and mom, I mean. And, of course, those awesome tattoos.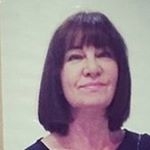 Latest posts by Michelle Topham
(see all)