Tyler Oakley must just about be the most famous gay boy on the planet. Not that I don't think he deserves it, because I do, as he really is the funniest, sweetest, nicest guy.
And now, as if showing up on talk shows, writing a New York Times best selling book, having his own tour, and a documentary on Netflix aren't enough, Tyler Oakley is also going to be on an upcoming cover of the British gay lifestyle magazine Attitude.
Oakley announced the news today on his YouTube channel with a fun behind the scenes video of his Attitude cover shoot. The video shows Tyler in a boatload of cute outfits, while he hams it up for the camera in lots of different poses.
And what is really interesting to see in this video is just how natural Oakley looks in front of the camera lens at all times. Just as quirky, sweet and funny as he always is on his videos and his TV appearances.
Watch Tyler Oakley's behind the scenes of his Attitude cover shoot below. And, when the magazine is published, you can grab a copy here.
And don't just go nuts over his cover photo either. Read the interview inside, as he always has something interesting to say.
So much so, you might like his best-selling book too — It's called Binge, and is available at all major book shops.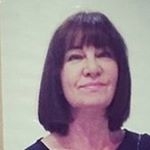 Latest posts by Michelle Topham
(see all)