Tyler Oakley reveals how one of his videos impacted a big celebrity's life
YouTube sensation Tyler Oakley hit the even-bigger-than-normal time this week when he appeared on The Ellen Show. Ellen had him on to talk about what he does on the internet, and how his videos have impacted other people's lives.
If you don't know who Tyler Oakley is, he's been making videos on YouTube for eight years now, and he has a huge following. Almost 7 million subscribers, and over 407 million video views.
What's great about Tyler Oakley too is he is just the nicest guy. Always upbeat and positive, he makes videos in which he talks about his life, gives people advice and really tries to make a difference in other people's lives.
Interestingly too, Oakley told Ellen he had actually impacted one very famous celebrity's life with a video he made back in 2008, and without even knowing it at the time. The video was about coming out as gay, and Tyler advised people to only do it when they themselves were ready.
One huge celebrity watched the video and, on National Coming Out Day several years later, actually tweeted Tyler to say watching his video had helped him make the decision to come out as gay himself.
Watch Tyler Oakley on The Ellen Show to find out who the celebrity was and, of course, just to see him in action as he really is lovely.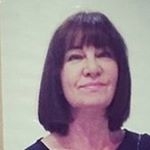 Latest posts by Michelle Topham
(see all)