I've been a U2 and Bono fan since I first played their music on my radio show more than 20 years ago, so I always eagerly await their latest releases, and greedily watch new live performances that pop up online. One such new live performance was on Later……with Jools Holland last night – U2 singing 'Every Breaking Wave' live – and it's gorgeous — and 'Volcano' — rocking.
While I liked both songs, 'Every Breaking Wave' was my favorite out of the two performances as there's just something about Bono's voice when he sings ballads that touches your heart.
It's the straining, the cracking, the reaching for notes that makes it so beautiful and that, live, the way he projects the emotions of a song never disappoints.
And, of course, that 'Every Breaking Wave' is one of the most beautiful songs U2 have recorded in the last few years.
As for 'Volcano', like 'Every Breaking Wave', it's also from their new album 'Songs of Innocence' and is classic U2. In other words – pretty damned awesome.
Listen to U2 singing both 'Every Breaking Wave' and 'Volcano' below and, let me just say, I always wonder when there'll come a time U2 won't deliver live. Hasn't happened yet.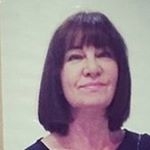 Latest posts by Michelle Topham
(see all)