Sometimes you read a gaming news story and think "Could this video game developer possibly be any dumber?"
Such is the case with this morning's story that French developer Ubisoft is planning on making an 'Assassin's Creed' TV series. A TV series in a similar vein to last year's Assassin's Creed movie, which was just about universally detested by every critic that saw it. Including myself.
Apparently, though, that hasn't stopped Ubisoft trying to milk just a bit more moolah out of a video game franchise that should have died quite a bit before the company created 'Assassin's Creed Unity', the eight game in the series and the worst.
In fact, according to Aymar Azaizia, the head of content for 'Assassin's Creed', who was asked on Reddit yesterday if a movie was in the works, "It's like the movie guys, we will take our time, to get sure we deliver something we can be proud of, but if you wander (sic) if it's on our plan… YES".
So yep, it seems Ubisoft is determined to milk this cow until it is well and truly dead.
There have also been rumors for the last year or so that Ubisoft was in talks with Netflix about a new show, and this 'Assassin's Creed' travesty could very well be it.
That being said, if anyone could make a halfway decent TV series based on a video game, Netflix is probably the company to do it. So…there is a little hope.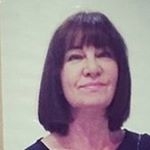 Latest posts by Michelle Topham
(see all)