Ubisoft's 'The Division' free to play on PC all weekend
If you have been dying to try Ubisoft's massively successful third-person shooter 'Tom Clancy's The Division', but haven't wanted to pony up the cash to buy it, no worries. 'The Division' is free to play on PC this weekend, until 18:00 GMT on Sunday June 12th.
That gives you around 40 hours, if you start now, to get well into the game.
Any progress you make will also carry over into the full game, if you decide to buy it once the free to play option ends, so your time in it won't be lost.
Just be aware, you can only play 'The Division' via a Uplay download, and not from your Steam account. And do keep an eye on the discounts available, as Ubisoft is also offering 'The Division' and its DLC at a reduced price while the free trial is on. Talk about incentives to buy.
You just might want to avoid shelling out money for those crappy, expensive in-game cosmetic items as, no, they're worth it.
It is also the second time Ubisoft has offered 'The Division' as a free to play option, as they opened up that option in May as well.
'The Division' is Ubisoft's best-selling game of all time which, along with E3 coming up, is probably one of the reasons Ubisoft is offering the free to play option. After all, half the gamers on the planet have already bought it. Now they're trying to capture the other half.
'The Division' is so popular, it was announced last year that a movie based on it is in development by Ubisoft. It will star Jake Gyllenhaal and Jessica Chastain, and be directed by Stephen Gaghan.
Meanwhile, if you haven't seen much 'The Division' gameplay yet, check out the video below. Yeah, it's definitely fun and a very pretty game graphics-wise.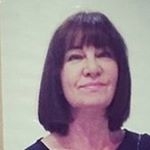 Latest posts by Michelle Topham
(see all)