Ubisoft's The Division is now free to play until May 7th — not sure it makes up for their crappy, expensive cosmetic items, though?
Have you been wanting to try out the multiplayer third-person shooter The Division but not wanting to spend the $50/£40/50 on Steam to do so? Well, this weekend is your weekend because, Ubisoft's The Division is now free to play until May 7th.
And that means unrestricted, without any time limits and for everyone who wants to play it.
The free trial starts at 1 pm ET today (May 4th) and runs until 4 pm ET on May 7th.  That also means, if you've been playing the current trial offer — only six hours of gameplay or until you reach level 8 — you can pick up where you left off and keep on playing.
The question now, though, is whether being able to play The Division free for four days is going to bring in that many more new players to a game that many are already done with?
After all, when there isn't going to be any new story content, just a couple of expansions, and the developer has recently introduced a weird and very expensive way to get cosmetic items (PC Gamer has an excellent article on why you shouldn't buy them), Ubisoft is looking more than a little desperate to keep The Division going against all odds.
Besides, who, except someone who really has no life is going to spend up to $11 a pop for crappy backpacks, clothing and gun skins that aren't going to do anything except make you look like someone who has more money than sense? Especially when 11 bucks will buy you another new game on Steam, GOG (well, up to five games on GOG depending on their current sale) or elsewhere?
But…for those who haven't yet played The Division, or started the free trial and didn't get as far as they would like, you can play it completely free until Sunday afternoon. Have at it. Just don't visit the Terminal vendor and buy any of those crappy new outfits.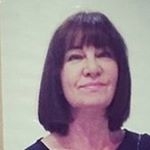 Latest posts by Michelle Topham
(see all)