I will never ever ever understand why a video game publisher thinks pissing off half of their gamers by keeping a game release to just one digital distribution service is a smart idea.
Especially when that service is literally one of the worst things in the gaming world.
Case in point, Ubisoft — who has just announced the upcoming release of something called The Settler's History Collection.
In other words, all seven The Settlers games, including all expansions, improvements and all of the games fully optimized for modern PC systems.
But here's the pisser. The Settler's History Collection will only be available via Uplay. What the hell, Ubisoft?
The Settlers History Collection itself is a celebration of 25 years of The Settlers games, as well as a precursor to an upcoming new release in the series.
Simply called The Settlers, the new game is currently in development and will be released sometime in 2019.
Meanwhile, if you are willing to put up with the horrendously awful distribution service that is Uplay (I'm not!), you can buy the first seven games in the series in a better condition than the day they were first released starting on November 15th.
If not, you're SOL.
As for me? I'll be sticking with the seven The Settlers games currently available on GOG (every game is available except The Settlers 7: Paths to a Kingdom).
Because thanks Ubisoft, but there isn't a game on the planet that could ever persuade me to try Uplay again. No matter how many whacked out and purely selfish incentives you try to force on us.
If you feel differently, The Settlers Collection trailer just shown at Gamescon is below. If you feel like I do, feel free to leave your disgruntled comments in the video's comments section on YouTube too.
I know I have.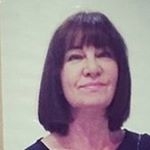 Latest posts by Michelle Topham
(see all)