As if it wasn't exciting enough that Season 2 of the Umamusume: Pretty Derby anime has just started airing, it turns out there is an Umamusume: Pretty Derby smartphone game coming out soon as well.
The upcoming game got a new promotional video yesterday narrated by voice actors Azumi Waki (Special Week) and Rena Maeda (Grass Wonder).
If the utter cuteness of the video is anything to go by, then the Umamusume: Pretty Derby game will be a must play for many.
Including me, I have to admit.
As fans of the hit anime series might expect, the game will have players taking the role of a new coach who has just started working at the Nihon Umamusume Training Center Gakuen (the Japanese Horse Girls Training Center Academy).
Your goal will be to train various Umamusume (horse girls) in running, weight training, studying, swimming, dancing, singing and more.
Once your girls have completed their training, you will then head off to the Twinkle Series —  a prestigious national sports entertainment show every Umamusume wants to win.
The Umamusume: Pretty Derby game is due to release on February 24th in Japan for both Android and iOS.
No word yet though on when, or if, it will release in the west. Fingers crossed it does.
The upcoming smartphone game is the follow up to the hit Umamusume: Pretty Derby anime series, which premiered in early 2018, with a second season kicking off a couple of weeks ago.
Check out the just-released Umamusume: Pretty Derby game trailer to see just what's in store for you in the game.
The graphics look gorgeous, the girls are as cute as is possible to be, and gameplay looks like it will be as addictive as hell. I'm excited, don't know about you?
You'll find more information (in Japanese) on the game's official website. You can also watch the anime series on Crunchyroll.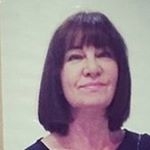 Latest posts by Michelle Topham
(see all)