If you are into gay anime and are looking for something gorgeous, then the upcoming new anime film of Kanna Kii's Umibe no Étranger (L'étranger du Plage aka The Stranger on the Beach) looks absolutely beautiful.
At least from the one-minute Umibe no Étranger trailer and the lovely new key visual (see below) released today.
The storyline of the movie goes like this:
Umibe no Étranger tells the story of Mio Chibana, a high school boy who lost his parents at an early age.

Shun Hashimoto, a gay aspiring novelist living near Mio's house in Okinawa Prefecture notices high school student Mio sitting on a bench at the beach. The two meet and eventually grow close, but Mio soon has to leave Okinawa to continue with his studies.

Three years later, however, Mio returns to the island where he met Shun and ultimately must deal with his feelings for him.
Umibe no Étranger is being directed by Akiyo Ohashi (Sakura Capsule OAV), who has also written the script for the film. Kii is character designer, Mayumi Watanabe (Freezing, Happy Lesson Advanced) is chief animation director, with the movie's music being composed by Mina Kubota (A Whisker Away).
The film itself deals with the issues of loss, loneliness and isolation, and particularly when it comes to the difficulty that often occurs when a young man first realizes he is gay.
Umibe no Étranger is due to be released in theaters in Japan on September 11th, 2020.
Watch the Umibe no Étranger trailer below (it really is stunning and has some of the coolest looking characters!) and mark your calendars for its release.
Because if you love gay anime, this one is likely to be one of the best of the decade.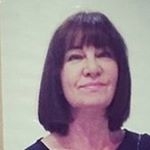 Latest posts by Michelle Topham
(see all)