The upcoming yaoi anime film Umibe no Étranger's theme song 'Zokkon' by MONO NO AWARE was previewed in a new trailer released today.
'Zokkon' ((From the Bottom of My Heart)) was written specifically for the film by the Tokyo-based Japanese indie band, and is a really lovely upbeat piece that seems perfect for this gorgeous-looking anime.
The Japanese phrase 'mono no aware', by the way, translates in English to 'the pathos of things', and is the deep-felt Japanese awareness that all things are transient and that we should feel sad at their passing.
The band themselves comprises musicians Shuki Tamaki (Guitar and Vocals), Seijun Kato (Guitar), Keiko Takeda (Base) and Yutaka Yanagisawa (Drums).
The four got together in university in 2013, and have been together ever since. They currently have three albums out.
Umibe no Étranger (L'étranger du Plage aka The Stranger on the Beach) is based on the debut manga by Kanna Kii.
It tells the story of Shun, a gay aspiring novelist living in Okinawa who meets teenage Mio — an orphaned high school boy. The two become attracted to each other, but Mio soon has to leave to return to school.
Three years later, Mio returns to the Okinawa island in search of Shun, and to deal with the feelings he had for him but was not able to deal with back then.
Umibe no Étranger anime trailer is absolutely beautiful — this film is going to be a must watch
The film's artwork looks stunning, as does the animation. Although, the stellar animation should not be that much of a surprise as Kii is a former animator, and has been supervising the making of the film.
Whatever the case though, the Umibe no Étranger anime looks like a film not to miss.
Check out the new Umibe no Étranger trailer featuring MONO NO AWARE's very cool and upbeat 'Zokkon' below.
The film itself will be released in Japan on Friday, September 11th, 2020, with a release in the West at a later time.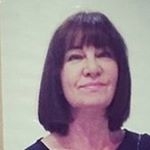 Latest posts by Michelle Topham
(see all)