After all the hoopla about the anime series Interspecies Reviewers last year, it is nice that one company at least will jump up to the plate and off the censorship wagon and support the series like it should have been supported all along.
After all, the fantasy comedy anime (aka Ishuzoku Reviewers in Japan) was well-written, nicely animated, beautiful voice acted and, if you are into that sort of thing, was a fun, silly and upbeat experience.
The company with the guts to ignore the would-be censors and agree to publish the series is Right Stuf.
They have just announced a completely uncensored Interspecies Reviewers will be coming to Blu-ray on December 7th this year.
The release will feature a Steelbook Blu-ray disc set, that will include episodes 1 through 12 and an art book.
It will also have a clean opening and closing, promotional videos, American release trailers and the next episode previews.
It will be a subtitled release only.
The disc set will be released under Right Stuf's adult label Critical Mass.
Yay for the courage of Right Stuf, eh?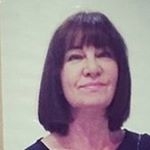 Latest posts by Michelle Topham
(see all)