If you are a fan of Season 1 of the Peter Grill and the Philosopher's Time, but weren't able to watch the uncensored version of the fantasy anime, now you can.
That's because the uncensored Peter Grill and the Philosopher's Time Steelbook release is now available at Sentai Filmworks.
The Steelbook edition includes:
Episodes 1-12 of Season 1 (each episode is around 12 minutes in length)
Clean Opening Animation
Clean Closing Animation
12 Storyboards
Steelbook
Slipcover
32-page booklet about the anime and its characters
Japanese with English subtitles, and an English dubbed version
Peter Grill and the Philosopher's Time Season 1 was aired in Japan from July 11th to September 26th, 2020.
In the west, the anime series was poorly received by many who didn't like its overtly sexual narrative and fan service.
Despite its poor reviews and rating on sites like MyAnimeList, however, the series must have been well-watched and well-liked (ratings are not always indicative of reality, especially when it comes to a show like Peter Grill), as the anime has just been greenlit for a second season.
Personally, I thought the anime was silly, but not particularly bad, as it does feature some funny scenes.
Sentai Filmworks has this to say about the Peter Grill Steelbook release:
Peter Grill may be the most powerful warrior in the world, but in a culture where strength is everything, there are lots of ambitious young women who will do anything to acquire Peter's superior genes in order to bear powerful offspring! So, even though Peter just wants to marry his fiancée, he's instead being beset by a bodacious bevy of Peter-obsessed females fiercely determined to get into his bed and/or ironclad pants! 
You can currently buy the Uncensored Peter Grill and the Philosopher's Time in a Steelbook edition at Sentai Filmworks for $90.99 on Blu-ray.
The censored version of the anime is currently streaming on Crunchyroll in some markets.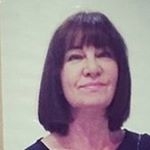 Latest posts by Michelle Topham
(see all)