What must surely be the longest-running anime in history with the shortest number of episodes – Uncle from Another World – has finally seen its final episode — Episode 13 — premiere earlier today in Japan.
More than eight months since the first of 13 episodes of Uncle from Another World came out, and only after six months of the production company blaming "Covid-19" for their behind-the-scenes disasters that had this once-promising anime get dropped by too many fans.
Now, with Uncle from Another World, Episode 13 out today, an Uncle from Another World final key visual featuring the beautiful Elf has also been released in celebration. (see below)
Alongside the visual, we also got a new 2-minute-long Uncle from Another World trailer today that reminds fans what has already taken place in the first 12 episodes. (Well, you would need your memory jogging with this much time between episodes, eh?).
Unfortunately for most people, however, while Episode 13 of Uncle from Another World is now out in Japan, the anime is only available on Netflix outside Japan.
A platform where it has been stuck on Episode 7 for months now in most regions.
Hopefully, now Episode 13 has finally seen the light of day, Netflix may release the remaining six episodes so fans don't have to rely on bootleg sites to know what happened at the end of the story.
Watch the just-released Uncle from Another World trailer below, and keep your fingers crossed.
Update: April 9th, 2023 – Netflix has finally released all 13 episodes of the series. That means, if you haven't started watching it yet, you can see all 13 episodes without having to wait as long as the rest of us did.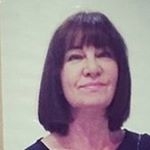 Latest posts by Michelle Topham
(see all)