Ubisoft is getting serious about Rainbow Six Siege cheaters.
So serious, those gamers that have been cheating or hacking their way through the tactical shooter will not have any of the advantages they have 'earned' for much longer.
That's because Ubisoft announced on Twitter today that new changes for season 3 will mean their anti-cheat system is far stronger than it has been in the past.
First, there will be a two-step verification process, which will be mandatory for Ranked play.
Players that have already received 15 day suspensions for cheating will also have their rank and rewards removed before season 3 starts, so they don't get to start the new season with an unfair advantage.
And, as Ubisoft also mentioned, those who have been stuck in matches with cheaters will have their gains and losses altered as well.
""We want to stress that we do not view the sanctioning of boosted players as a solution to the issue. It was a stop-gap while we work on the solution, which is adjusting MMR gains/losses for all players in a match with a cheater."
Ubisoft also commented in their Tweet thread that their punishments for cheaters may not have come to an end yet.
Particularly as many of those players that don't cheat are asking for cheaters to be perma-banned, or at the very least perma-banned from Ranked so they can only play Casual.
That's why I'd say, if you are one of the people that has cheated or hacked your way through gameplay in Rainbow Six Siege, you may want to mend your ways while you still can. Before Ubisoft really gets serious on your ass.
Besides, it's way more fun to actually beat an opponent fairly than cheat your way to doing it. That's just lame.
You can read more about Ubisoft's new anti-cheat strategy for Rainbow Six Siege on their website. And, check out the cool video below for 150 tips that might just help you do better without the need to cheat.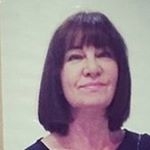 Latest posts by Michelle Topham
(see all)