The hilarious BBC Two series Upstart Crow got a new trailer today with David Mitchell's Shakespeare talking about 'sequels'.
"Sequels are the lifeblood of the entertainment industry. Why bust a bolling brook trying to come up with new and innovative stories when you can just con the public with cynical rehashes of last years hits?…If a thing's worth doing, it's worth doing even up to the third part."
And so that's what Mitchell and his cast of many guests is going to be doing in series 3. Yay!
Upstart Crow's guest for series 3 will include Kenneth Branagh, Lily Cole, Nigel Planer, Ben Miller, Beattie Edmondson, Adrian Edmondson and Montserat Lombard.
The usual cast of characters played by the likes of Harry Enfield, Paula Wilcox, Liza Tarbuck, Rob Rouse, Tim Downie and Helen Monks will also be returning for the new series.
Watch the quick trailer for Upstart Crow series 3 below. There will be seven lovely new episodes to savour.
This being the BBC, of course, there is no word yet on when the first episode of series 3 will air, but we do know there is also an Upstart Crow Christmas special that will be airing during the BBC's holiday season.
Double Yay!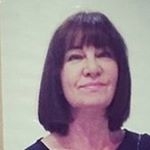 Latest posts by Michelle Topham
(see all)