New Uramichi Oniisan key visual released and it's cute
New information is out today via Comic Natalie about the upcoming Uramichi Oniisan anime series.
The series has a new teaser trailer, a cute key visual and both the opening and ending theme songs have been revealed.
The Uramichi Oniisan opening theme song has been named as 'ABC Taisou' by Iketeru Oniisan and Utano Oneesan (aka voice actors Mamoru Miyano and Nana Mizuki who play the two in-series characters).
The series' closing theme song is 'Iketeru Oniisan' by Mamoru Miyano.
Uramichi Oniisan (aka Big Brother Uramichi) is based on the manga by Gaku Kuse (known as Life Lessons with Uramichi Oniisan in English)
It tells the story of an emotionally unstable gymnastics coach on a popular educational TV show for children.
While he tries to keep upbeat and positive for the children, unfortunately his cynical side often slips out, confusing and sometimes terrifying the kids.
Yep, no matter how fun he might initially look, you might want to keep your kids away from Uramichi's TV show!
Details about the Uramichi Oniisan anime series
The upcoming Uramichi Oniisan TV anime is directed by Nobuyoshi Nagayama (Happy Sugar Life), with animation production by Studio Blanc.
Touko Machida (Comic Girls, Wake Up, Girls!) is handling script composition.
Character design is by Mizuki Takahashi (The Ones Within) and Yusuke Shibata (Chief Animation Director Smile Down The Runway).
Uramichi Oniisan will air in Japan beginning in July of 2021, with no word yet as to air dates here in the west.
The comedy anime looks incredibly cute, if not also dark and a bit strange, a genre I enjoy no end. So fingers crossed it gets here soon.
Watch the just-released Uramichi Oniisan trailer below, and you will see right away why you might not want your kids anywhere near Uramichi.
Not if you value their emotional well-being.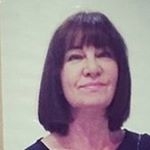 Latest posts by Michelle Topham
(see all)