Seriously, I never write about sales on used copies of AAA video games as with so many used video games available to buy all over the internet, why would I? But, when I just came across used copies of Gears of War 2 for XBox 360 on sale on GameStop for only 99 cents – I'd be a terrible gamer if I didn't let you guys know about that.
Just in case you need a price comparison, by the way, Gears of War 2 new is still selling for $29.99 on most gaming websites. That's why being able to grab a used copy for less than a buck is pretty darned stellar.
Unfortunately for some gamers, it does only ship to the US and for some DLC and online features, you might have to pay an extra fee.
Still….for a buck, buying a used copy of Gears of War 2 for XBox 360 is well worth taking a chance I'd say. Just so's you know.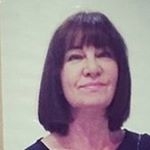 Latest posts by Michelle Topham
(see all)