Utada Hikaru's Kingdom Hearts III theme song 'Don't Think Twice' is so pretty
Game developer Square Enix has just released a preview of the theme song for the upcoming video game Kingdom Hearts III. It is called 'Don't Think Twice', is performed by Japanese-American singer Utada Hikaru, comes with both Japanese and English lyrics and is so very pretty.
The release of the theme song is also adding to the immense excitement of so many fans of the Kingdom Hearts series, who are desperate to get their hands on the final game in the "Dark Seeker Saga" series. After all, Kingdom Hearts II was released waaaaaaay back in 2005.
Advertising
Kingdom Hearts III also got a new trailer yesterday, in Japanese but with English subtitles and, if thumbs up and comments in the video comment section are anything to go by, fans are beyond stoked at how phenomenal the game already looks.
Kingdom Hearts III is due for release on Microsoft Xbox One and Sony PlayStation4 sometime in 2018.
Listen to a few seconds of Utada Hikaru's 'Don't Think Twice' below and watch the Kingdom Hearts III trailer below that. It is in Japanese, but with English subs.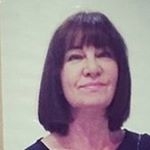 Latest posts by Michelle Topham
(see all)