The anime I am looking forward to the most this summer is the upcoming comedy slice of life anime Uzaki-chan Wants to Hang Out! (aka Uzaki-chan wa Asobitai!)
When I watched the just released PV today, I was even more damned excited as this thing looks amazing.
Because not only does Uzaki-chan Wants to Hang Out! have a cute premise —
Sakurai Shinichi's wish is for a little peace and quiet. But Uzaki Hana–his boisterous, well-endowed underclassman–has other plans. All she wants is to hang out and poke fun at him. With the help of her chipper charm and peppy persistence, this might just be the start of a beautiful relationship!
it also stars one of my all-time favorite voice actors — Naomi Ōzora as Uzaki Hana.
Ōzora, you might remember, provided the perfect voice for the hilarious demon Satanichia McDowell Kurumizawa in one of the best comedy anime ever released — Gabriel DropOut.
Related: The Gabriel DropOut opening theme is as nuts at the fabulous comedy anime series
She also played Azumi Shiratori in the adorable Nyanko Days, Yuragi Hakoniwa in My Mental Choices are Completely Interfering with my School Romantic Comedy and Kanon Konomori in WATATEN! an Angel Flew Down To Me.
As the cheeky and fun-loving Uzaki Hana in Uzaki-chan Wants to Hang Out!, you really couldn't ask for a more perfectly cast voice.
Along with the release of the hilarious Uzaki-chan Wants to Hang Out! PV yesterday we were also treated to a new key visual (see above) and news that Yousuke Akimoto (Blade of the Immortal, Mobile Suit Gundam Seed, Arte) will be voicing both Ami Asai's father and Master, the owner of the bar where Sakurai Shinichi works.
Watch the new Uzaki-chan Wants to Hang Out! PV below, and check out Naomi Ōzora's awesome voice.
There is more information about the upcoming slice of life on the anime's website.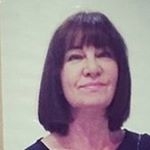 Latest posts by Michelle Topham
(see all)