Well, we have been getting some excellent news about upcoming anime this week. Including this tidbit of information just in that made my Friday night.
Advertising
According to the official Twitter account of the slice of life, comedy anime Uzaki-chan Wants to Hang Out!, there is definitely a second season on the horizon.
The announcement came today with a cute graphic of Uzaki Hana dragging along poor Sakurai Shinichi, as she holds up two fingers to announce "Season 2", and a message "Thanks to everyone's support! Uzaki-chan wants to continue playing! Thank you for your cooperation ♪"
Of course, it is still early in the game, so a release date was not yet mentioned.
For many Uzaki-chan Wants to Hang Out! fans, though, just knowing they will get to see more of the crazy girl is likely enough.
For now, at least.
Advertising
The 12-episode first season of Uzaki-chan Wants to Hang Out! aired on Funimation, with its last episode streaming just today.
In other words, Kadokawa didn't take long to let us know, "Don't go away, we'll be back soon".
Uzaki-chan Wants to Hang Out! has the perfect voice actor in Naomi Ōzora — watch the PV
Uzaki-chan Wants to Hang Out! is based on the superb manga series by Take.
The first season was animated by ENGI, directed by Kazuya Miura (Kemono Michi: Rise Up, DRAMAtical Murder), with character design by Manabu Kurihara (Tokyo Ghoul: "Pinto") and script composition handled by Takashi Aoshima.
No word yet on whether the same folks will be involved with Season 2, but let's hope so.
Meanwhile, check out the trailer for the first season of the anime (hit the CC for the English subs), so you can remind yourself what joys are still to come.
And if you haven't yet watched it, pleeeeease stick with the Japanese language English-subbed version as the dub is horrible!!! Really. It is.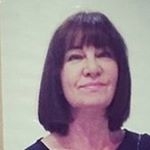 Latest posts by Michelle Topham
(see all)