Big Fish Games is a little late getting Vagrant Hearts 2, which was just released there today, as it initially came out last year but, if you loved Vagrant Hearts, as I did, you probably don't mind the wait and this one is well worth it. Plus, it's one of the few RPGs Big Fish publishes, and it's worth buying the game just for that alone.
The graphics on Vagrant Hearts 2 aren't any better than on the first one (it still looks like a game made in the early 1990s), but once you get over that the gameplay is amazing. And if you want bang for your buck, a game like Vagrant Hearts 2 provides that, and more.  In fact, I played it for 3 days straight when I bought it last year and still go back to playing it now and again,
In Vagrant Hearts 2 Valmor has been defeated and the Brotherhood's reputation restored. But now a mysterious group called the Black Scepters are at large and, if you don't stop them, very bad things could happen.
The game has lots of monsters and dungeons, new weapons and an incredibly captivating story. Characterization too is strong, and you'll soon find yourself starting to care about everyone in the game and want to do your darndest to protect them.
Vagrants Hearts 2 isn't for everyone as the old-style graphics can be a bit hard to take. But it's put out by an independent developer, Warfare Studios, and they really do put together a good old-fashioned RPG.
Download the free trial game demo to give it a whirl. I bet you'll have fun.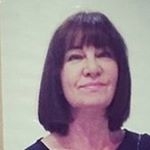 Latest posts by Michelle Topham
(see all)