On Friday night, on a train back to Vienna after a Conchita Wurst concert in Linz, Austria, a friend and I were talking about the Eurovision Song Contest. And specifically San Marino. That 'country' that is actually not a country at all, but a small republic with a population of only 33,285.
We were joking about an announcement that had been made that San Marino's entry for Eurovision 2017 was going to consist of a non-EU artist and an EU artist, and so rumor was rife in the ESC community that it would probably be Valentina Monetta and last year's San Marino entry Serhat.
Serhat, you might remember, is the Turkish singer who performed the song 'I Didn't Know'. A song I thought was unusual enough to be interesting in its original form but, once Eurovision fans had abused Serhat's song all over the Internet, San Marino in all its wisdom decided to change the song to an awful disco version.
After that, it stood zero chance at all, and Serhat ultimately failed to qualify for the Grand Final.
As for Valentina Monetta, she has represented San Marino at Eurovision three times already, as it seems this tiny republic has few other people who can sing and can afford to pay all their expenses for the competition as well.
So I laughed out loud a few minutes ago, when I went to the Eurovision YouTube channel to see that San Marino had finally unveiled its performers for Eurovision 2017 and, while rumors were wrong about Serhat, they were correct about Monetta. She will be representing San Marino at ESC this year again — for a fourth time.
This time, however, instead of being a solo act, Valentina Monetta is representing San Marino in a duet with Jimmie Wilson — an American singer and musical theater actor, who hasn't been too successful developing a career in the United States, but has been attempting to create one in Europe for the last few years.
He played Barack Obama in the musical Hope! – Das Obama Musical in Germany, and competed in the Polish talent competition Must Be The Music, but he was eliminated in the semi finals.
As for Valentina Monetta and Jimmie Wilson's ESC song? It's called 'Spirit of the Night', and unfortunately it's a tired disco track that sounds like it was written in the 1980s. That's why, as of the first couple of listenings, I doubt it has any chance of qualifying.
Sad, as I love Valentina Monetta — she's a Eurovision icon — and Jimmie Wilson does have a good voice. But I think this San Marino duet will struggle to make it past the semis.
Besides, it's yet another Ralph Siegel song and, while he has had a couple of successful ones out of his 24 songs entered in Eurovision over the years, he has also written or produced some of the worst songs ever to enter the competition (Valentina Monetta's 'The Social Network Song' anyone?). You would think San Marino would have learned by now.
Watch the official video for Monetta and Wilson's 'Spirit of the Night' below. It's dated, it's cheesy, it's a truly boring song. But…it is Valentina. She's back! And I am very happy about that.
And, I will add, this year is an incredibly poor year for Eurovision songs with, other than a couple of notable exceptions (Denmark, Italy and Portugal), the majority of the entries being dismally dull.
So, who knows? Monetta and Wilson may just squeak through to the Grand Final on May 13th in Kyiv, Ukraine. Fingers crossed.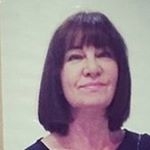 Latest posts by Michelle Topham
(see all)