The upcoming WIT Studio anime series Vampire in the Garden got its first trailer this weekend.
The Vampire in the Garden trailer was released along with a key visual featuring the vampire Fine, and Momo the young girl who unexpectedly meets her.
As you'd likely expect from a vampire themed anime series, the trailer is dark and very dramatic, as it hints at the devastation we are likely to experience once the anime premieres.
Devastation seen through the eyes of Momo (voiced by Megumi Han) and Fine (Yu Kobayashi).
Vampire in the Garden is directed by Ryotaro Makihara (The Empire of Corpses) and Hiroyuki Tanaka, with Tetsuya Nishio as character designer and chief animation director.
Considering it is a WIT Studio production, they rarely disappoint, so this one could be stellar.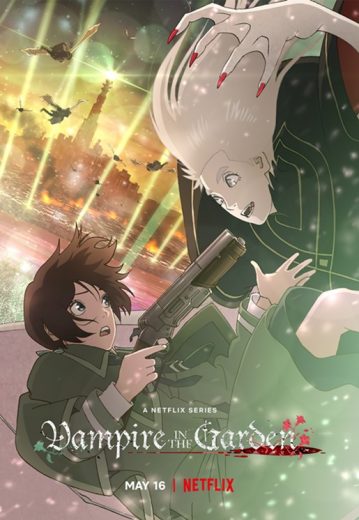 Vampire in the Garden will air on Netflix worldwide beginning on May 16th.
They describe the series like this:
One cold winter, humanity lost its battle with the vampires, and with it, most of where they called home. A small population of survivors created a wall of light in a small town to protect them and give them a place to live in peace.

The protagonist, Momo, lives a repressed life but still wishes to coexist with the enemy, the vampires. Fine, the vampire queen, once loved humans and disappeared from the battlefield. As war rages through the humans' town, the two have a fateful encounter. Once upon a time, humans and vampires lived in harmony in a place called Paradise. This is the story of a young girl and a vampire on a journey to find Paradise.
Watch the first Vampire in the Garden trailer below. Yep, it looks like it will be a bit of a heart-wrencher, eh?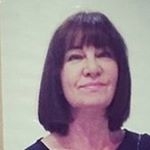 Latest posts by Michelle Topham
(see all)