Swedish developer Sharkmob's Vampire: The Masquerade – Bloodhunt has been available for PC via early access on Steam since September 7th with, so far, mixed reviews.
Although, when you read the actual reviews on Steam, several downrating the game are making ridiculous and frankly stupid claims about the game "installing Chinese spyware" (it's a legit anti-cheat program), while most of the positive reviews are fairly reviewing it.
So far, most seem to love the free-to-play battle royale game, with one even commenting it was a thing of beauty.
PlayStation 5 players will not be left out in the cold when it comes to this beautiful game either
That is because Sharkmob just announced Vampire: The Masquerade – Bloodhunt will be releasing on PS5 later this year.
Along with the announcement, the Vampire: The Masquerade – Bloodhunt PlayStation trailer was uploaded to the PlayStation YouTube channel.
And, let's just say, if you want a battle-royale game with tons of character customization, gorgeous graphics, movement as smooth as butter, fast-paced and fun combat, then Vampire: The Masquerade — Bloodhunt on PS5 could be a great choice.
The developers describe the game like this:
Join the Bloodhunt and become the ultimate vampire! Bloodhunt is a free battle royale game set in the Vampire: The Masquerade universe. A treacherous betrayal has stirred a war amongst the vampires, who are also being targeted for annihilation by a secret society known as the Entity.
Watch the Vampire: The Masquerade — Bloodhunt PlayStation trailer below, and check out just how cool gameplay is likely to be. (And don't get me started on how pretty the Old Town of Prague looks!)
No word yet on exactly when this year Bloodhunt will release on PS5, but PlayStation is promising more information soon.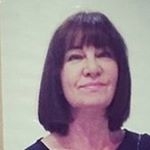 Latest posts by Michelle Topham
(see all)