A Vampire: The Masquerade — Bloodlines 2 Gamesom trailer has been released by Swedish publisher Paradox Interactive and the RPG's developer Hardsuit Labs just in time for the German trade fair being held later this week.
The trailer briefly shows off some of the graphics you can expect in the upcoming game. Particularly as it features GeForce RTX technology, and that graphics card's ray-traced lighting and reflections.
Graphics that while an improvement from those without RTX, as you will see in their side-by-side comparisons in the trailer, doesn't really do much for me as it's the gameplay I am far more interested in.
The music used in the Vampire: The Masquerade — Bloodlines 2 trailer, however, definitely does. It's perfect.
The game itself is the long-awaited sequel to the 2004 game Vampire: The Masquerade — Bloodlines, and is something fans of the game franchise have been dying to see for more than 15 years.
Thankfully, it looks like they won't have to wait that much longer as, although a specific release date hasn't been set as yet, Paradox Interactive has announced Vampire: The Masquerade – Bloodlines 2 will be released on PlayStation 4, Xbox One, and PC sometime in Q1 2020.
Get ready for it with the short but definitely perfectly-atmosphered Bloodlines 2 trailer below.
Related reading: Paradox Interactive has no right to whine about Steam's revenue split — there, I said it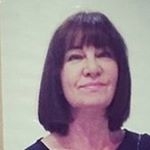 Latest posts by Michelle Topham
(see all)