Hikaru Midorikawa joins cast of SAKUGAN
Veteran Japanese voice actor Hikaru Midorikawa has been cast in SAKUGAN, the new science fiction anime due to be released in the fall. He will play the role of Rufus, the former partner of main character Gagumber.
The 53-year-old Midorikawa, of course, has had an extensive career in anime and starred in iconic series like Mobile Suit Gundam Wing, Yu-Gi-Oh!, World Trigger and Slam Dunk.
He joins other SAKUGAN cast members that currently include new voice actress Kanon Amane in the lead role of Memempu, Hiroki Touchi (March comes in like a lion) as her father Gagumber, Kana Hanazawa (Psycho-Pass) as Zackletu, Yoshimasa Hosoya (Bungo Stray Dogs) as Merooro, Minami Tsuda (Yuruyuri) as Linda and Toshiyuki Toyonaga (Tokyo Ghoul) as Yuri.
The upcoming SAKUGAN anime is based on the novel Sakugan Labyrinth Marker (aka Drilling Labyrinth Marker) novel by Nekotarou Inui, and follows a group of explorers that head out of already established colonies to develop a wilderness area called 'the Labyrinth'.
According to Satelight, the plot of SAKUGAN goes something like this:
One day in the distant future. Humans live shoulder to shoulder in "colonies" separated by rock. Outside the colonies, a dangerous undeveloped area called "the Labyrinth" is expanding. Those who risk their lives to develop "the Labyrinth", who mark out the undeveloped areas, are known as "Markers".

A young girl, Memempu, who wants to be a Marker, and her father, Gagumber, now take on the Labyrinth!  Their motto — "If there's no path, dig one!" 
SAKUGAN is being directed by Junichi Wada (Caligula, WorldEnd) who is also in charge of scripts, with anime production by Satelight.
Yuji Iwahara (Darker than Black) designed the original characters, with Shunpei Mochizuki (episode animation director on (The) Rising of the Shield Hero), adapting them for the anime.
Stanislas Brunet (Macross Delta) is designing the mechas, with monster concept design by Shoji Kawamori.
Watch the recently released SAKUGAN official trailer below to get a hint of what you can expect.
Personally, I think this one could be a must-watch as, I don't know about you, but I love a good colonization and exploration story.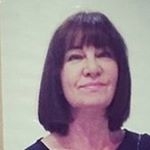 Latest posts by Michelle Topham
(see all)