Let's face it, Victoria Beckham doesn't always give the most relaxed, most personable interviews. In fact, in many of them she's downright uptight. That, of course, is because Beckham is actually quite shy, which tends to come off as her being a bit too serious. And sometimes a bit bitchy.
So I was thrilled to see a new Victoria Beckaham interview uploaded to YouTube this week where she's relaxed, completely herself and incredibly down to earth.
The interview was done by 10 magazine's Editor-in-Chief Sophia Neophitou, who already knows Beckham quite well, right after Victoria's AW16 fashion show last week. So what we got was Victoria thrilled that the show had gone so well, and talking to someone she's friendly with.
She answered questions about her 'control freak' personality — "Oh God, I'm such a control freak. I am beyond control freak. That's why I always look like I do in paparazzi pictures…as soon as I don't have control…", about over thinking things and on being tough on herself.
Victoria Beckham also talked about how lovely her husband, David, is and how lucky she is being married to him. And about her reputation, "I think I work hard, and people know I work hard".
Watch the Victoria Beckham interview at her AW16 show in the video below. She's lovely.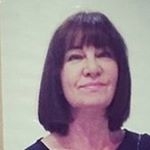 Latest posts by Michelle Topham
(see all)