Business magazine Management Today has named Victoria Beckham as the most successful British entrepreneur for 2014.
According to the British newspaper The Telegraph, Beckham's company made more than £30m in 2013, with her fashion business income increasing to that amount from £1 million just five years ago. A huge increase in anyone's books.
Management Today's ranking of Britain's most successful entrepreneurs is created by looking at turnover, growth and job creation — all three areas Victoria Beckham's company excelled in.
Philip Beresford of Management Today said Victoria Beckham was also given the number one spot due to her "finely tuned business acumen", an acumen that has seen her go from member of a now-disbanded girl band to one of the most well-known fashion icons in the world.
The business woman/designer opened her first shop in London's ritzy Mayfair district just a couple of months ago, with crowds lining the pavements waiting to gain admittance, and critics praising Victoria Beckham for her beautiful store and impeccable taste. Now she's been named most successful British entrepreneur of the year, they're likely to love her even more.
All I can say is "Way to go, Victoria" for this amazing honour — it's highly highly deserved. And, for my readers, don't miss checking out Victoria's latest ready-to-wear collection. It's stunning.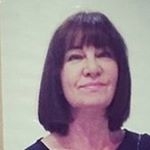 Latest posts by Michelle Topham
(see all)