One thing I love about Victoria Beckham's collections is, on first glance, they are often a little bit "Yikes, who on earth would wear that?" But then you look a little closer and you realize what an amazing eye for style she has. It's no wonder Victoria won 'Brand of the Year' at the British Fashion Awards last year.
Take Victoria Beckham's latest collection — the pre-spring/summer 2016 collection, which she's also calling Resort.
This one takes inspiration from iconic circus motifs, as well as from a specific flower Victoria came across on a recent trip to China. All beautiful pieces but all quite different from what Victoria Beckham normally creates. In fact, hardly a monochromatic piece in the collection.
The outfits on these two photographs are my favorites from the Victoria, Victoria Beckham pre-spring/summer 2016 collection. You'll find the rest over on British Vogue.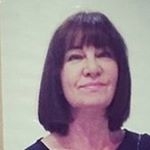 Latest posts by Michelle Topham
(see all)