Whoops, got so obsessed with Pink this weekend, I almost missed this one. Victoria Beckham has just opened her new store in the upscale Mayfair area of London and, if just about every report coming out of it can be believed, her opening was a huge success.
Crowds lined the street to get inside and take a look, and reviews of the Victoria Beckham store have been positive so far. In fact, it looks like she's definitely pulled off exactly what she wanted to have — a store that is obviously upscale and exclusive, but not one that scares you to death before you even walk in it.
As the Daily Mirror says (and this is a very nice article), Pricey Victoria Beckham's store is for posh customers only (pun intended), but then goes on to compliment her on, well…….just about everything.
And, hey, if you have that kind of money, and so are one of the customers Victoria Beckham is obviously going for, more power to you as her designs really are lovely.
As for the collections Victoria currently has in-house, there are five different ready-to-wear collections, as well as Victoria Beckham eyewear, accessories, purses, wallets and even key chains.
Watch ODE Channel's video on Victoria Beckham's Mayfair store for more.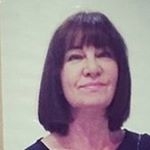 Latest posts by Michelle Topham
(see all)