According to Toronto-based video game developer Laundry Bear, there is such a thing as a 'death-positive' video game. And no, that doesn't mean you go around killing everyone you can so you can level up as fast as possible.
Instead, Laundry Bear's upcoming new release is a game called 'A Mortician's Tale' and, in it, you get to play a mortician.
Laundry Bear describes the game this way:
"A Mortician's Tale is a narrative-driven death positive video game where you play as a mortician tasked with running a funeral home. Take on the role of recent funeral direction graduate Charlie as she learns the ropes of the business and industry. Prepare the cadavers of the deceased (via embalming or cremation), attend their funerals and console their loved ones, and interact with Charlie's coworkers, clients, and bosses. A Mortician's Tale is an informative, honest, and sometimes humorous look at the current state of and the future of the western death industry."
And honestly, I find this game quite intriguing as, let's face it, 'death positive' is hardly the way you would describe western culture.
Not with its do-anything-you-possibly-can-to-stave-off-the-inevitable bias, up to and including not even talking about people dying, but instead saying they have 'passed away' or 'gone to meet their maker'.
'A Mortician's Tale' attempts to change that, however, by looking at death as a natural end to life, and showing the gamers who play it what it is actually like to be a mortician dealing with death, and with the relatives of those that have died.
There isn't much information about the game as yet, other than a few screenshots on Laundry Bear's website, and a short video showcasing accolades about the game. You can sign up with Laundry Bear, though, so you'll be notified as soon as it becomes available.
'A Mortician's Tale' will be released in early 2017 via Steam, The Humble Store and Itch.
Yep. I'd buy it. If not only because it's unique.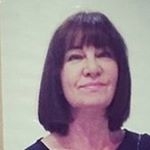 Latest posts by Michelle Topham
(see all)