Channel 4 have been all over the news this week for their collaboration with and promotion of Viktoria Modesta, "the world's first amputee pop star".
That the term they chose to promote her with was annoying to some, particularly as Modesta herself is so far beyond her supposed 'disability' it's ridiculous, is beside the point. What is the point here is Viktoria Modesta's 'Prototype' is an astoundingly artistic video, and with such a powerful message. (Channel 4 did eventually change their message to "the first bionic pop star", which most seem to prefer).
In 'Prototype', Viktoria Modesta has a six-minute video that showcases her beauty, her talent, her singing skills, her dancing abilities, and is a video that is so unusual you have to watch it several times over.
The piece at the end, all in red and black, and with Modesta as a puppet on a string, with one leg ending in a clunky wedge shoe and the other in a delicate metallic spike that twirls and scrapes and scratches across the floor is simply gorgeous.
As for Viktoria Modesta herself, she's a 26-year-old Latvian singer and model who chose to have her leg amputated below the knee at the age of 19, as she felt a prosthetic lower leg would give her much more mobility than her damaged leg then did. Taking control of her life that way changed her completely.
Modesta currently lives in London, and is well known in the underground music and subculture fashion worlds. This collaboration with Channel 4 is one of her first forays into the mainstream entertainment world. It's hardly likely to be her last.
Watch Viktoria Modesta's 'Prototype' video below, and don't miss the video below that of 'The Making of Prototype' where Viktoria talks about her feelings about disabilities in general and hers specifically, and what she wants to say with her art. Fascinating.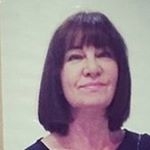 Latest posts by Michelle Topham
(see all)