Actor Vin Diesel may only say "I am Groot' in his new movie 'Guardians of the Galaxy', but on The Tonight Show Starring Jimmy Fallon last night he proved he could say that line – in several different languages.
That's because, in order for Guardians of the Galaxy to be released worldwide, Diesel had to dub the line 'I am Groot' into the movie in a variety of languages, so that everyone could understand it.
A fact Jimmy Fallon played on when he decided to test Diesel to see if he could still remember the line in some of the languages he had used – specifically French, Spanish and Mandarin Chinese.
Watch the results below.
Although, they are probably not that surprising as, being an actor, Diesel is used to learning lines and remembering them. Apparently, sometimes for a long, long time.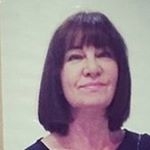 Latest posts by Michelle Topham
(see all)