As a resident of Vienna, Austria, I am always thrilled every time the country chooses anyone for anything that isn't white and stereotypically 'Austrian' ('Austrian' according to many in positions of power in the tiny European country, that is).
So, that Austrian-Filipino singer Vincent Bueno is Austria's representative for the Eurovision Song Contest for 2021 pleases me very much. Especially as the country has also stuck with the same singer who was chosen for last year's now defunct contest.
Unfortunately, just like most Austrian entries, at first listen it seems the country is still struggling with choosing a song that stands out enough to have a chance of qualifying let alone winning.
(Much of Austria's music scene is bland, conservative and 'safe', and the country usually continues on the same path in its choice of Eurovision song entries, bar for Conchita Wurst's contest winning entry 'Rise Like a Phoenix' in 2014, which was obviously a winner even before the not-remotely-conservative bearded drag queen got a hold of it and smashed it).
Vincent Bueno's 'Amen', the Austrian entry for Eurovision Song Contest 2021, is sadly one of the usual choices the country sends to the world's biggest song contest most years.
Pretty, a sweet melody, a nice message but, so far, bland and definitely not a standout. And, in the case of 'Amen' a repetitive chorus to hamper it even more.
Advertising
Bueno, however, has a gorgeous, extremely powerful voice, and he's very very easy on the eyes.
If then Austria manages to come up with daring, show-stopping staging, Vincent Bueno's 'Amen' could still make it to the final.
If it does, Bueno has the voice, the good looks and the stage presence to slam this one higher up the finish results than I would currently expect.
The country is also performing in the second semi-final, although in the first half which impedes it a little bit, so Bueno does have more of a chance there than he might in the first.
As for Bueno himself, he says about the song (translated from German):
"At first glance, it's about a dramatic relationship, but for me, it's mainly about this inner struggle with their own strengths and weaknesses that everyone has, that eventually leads them into a brighter future".
In other words, the song means something to him, and he sings it with all his heart so, Vincent, get up on that stage and prove to me this song has something that, so far, I don't really see.
As, being a proud Austrian resident, I would absolutely love to be wrong.
Listen to Vincent Bueno's 'Amen' in the song's official music video below.
It has Bueno in a grey room with a large black crow. A room that slowly becomes bigger until the walls explode outwards onto a dark filming set. It ends with Bueno running out onto a rooftop overlooking Vienna, and the crow turning into a multi-colored bird, spreading its wings and flying away.
Yes, it is pretty obvious symbolism, but it works.
Special Note: And, as a final note, whether 'Amen' does well for Vincent Bueno or not, I would love to see him far more active in the Austrian music scene than he has been in the past after Eurovision is over, as he has a stunning voice and could go far. Internationally, I mean, if given continued solid promotion locally in order to get him there.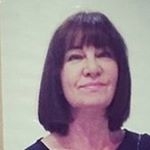 Latest posts by Michelle Topham
(see all)