Vine shut down proves social media users shouldn't depend on just one platform — diversify, diversify, diversify
Now this is a bit of a surprise (well, not really, if you follow social media at all, but…). The social media app Vine has shut down. And not just shut down in a "Well, we won't be around in a month or two", but literally disallowed users' ability to upload new videos as of, well, yesterday.
The site itself will stay up for the foreseeable future, so people can still watch the videos already on it, but any new videos will no longer be allowed.
And the reason for the shutdown? A rapidly dwindling user base, as users move to Snapchat and Instagram, as well as parent company Twitter's need to turn a profit. Vine, apparently, was draining them of that ability, so it had to go.
Now personally, other than a few minutes perusing Vine when it first kicked off, I never saw the point of 6-second videos. I don't know. Maybe I have an attention span longer than the average life of a flea.
But millions of people did use the app, and it launched quite a few stars in its day. People like King Bach, Cameron Dallas and Amanda Cerny.
Now, of course, those people and many others who were doing well on Vine will have to find another outlet for their creative juices. And, while they are building open a presence and followers elsewhere, will lose a lot of potential earnings as well.
Thus proving, yet again, it is never a good idea to depend on one social media platform, no matter which one it is. Especially if you are using them to springboard a career.
After all, these things come and go as their owners prove they are ruthless when it comes to expecting continually increasing profits, and will dump anything that does not perform.
Rumor has it Twitter, Vine's parent company, may be the next casualty to an inability to have a proper focus or increase profits. Personally, I wouldn't be surprised.
All I can say is diversify, diversify, diversify. Or it will come to bite you in the rear if you do not.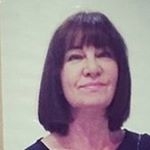 Latest posts by Michelle Topham
(see all)