The Violet Evergarden: Gaiden Ending Theme 'Amy' by voice actress and singer Minori Chihara got a new two-minute music video this weekend.
Uploaded to Minori Chihara's website, "Amy" is the official ending theme for the soon-to-be-released Kyoto Animation Violet Evergarden side story —  Violet Evergarden: Gaiden – Eien to Jidou Shuki Ningyou – (Violet Evergarden: Spin-Off – Eternity and Auto Memory Doll -), and is the usual high quality we have come to expect from Chihara.
Chihara herself acts in the Violet Evergarden anime as the voice of Erica Brown, so it is fitting that she also gets to provide the theme song for the upcoming spin-off.
And what a beautiful theme it is.
The Violet Evergarden side story opens in Japanese theaters on September 6th, and will be screened for three weeks instead of the originally planned two.
This is likely due to an expected increase in people wanting to see the film as the Japanese people have reached out to Kyoto Animation, after an arsonist attack last month killed 35 of the animation studio's employees.
If you will be in Japan during that time, you can check out which theaters the film will be showing in via the Violet Evergarden: Gaiden website.
"Amy" will be officially released by Minori Chihara on September 4th.
"Amy" by Minori Chihara song details:
Title: Minori Chihara – Amy Lyrics | Violet Evergarden: Eternity and the Auto Memories Doll Theme Song
Release date: Sep 04, 2019
Composer: Daisuke Kikuta (Elements Garden)
Arranger: Daisuke Kikuta (Elements Garden)
Lyricist: Minori Chihara
Via: Minori Chichara's official website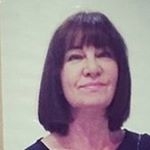 Latest posts by Michelle Topham
(see all)