An announcement from Kyoto Animation this week states Violet Evergarden The Movie will not be releasing in January, 2020 as was originally planned.
This after an arson attack on the animation studio on July 18th, 2019 killed 35 of the company's employees, and injured or traumatized 33 others.
The announcement came this morning on the Violet Evergarden The Movie website, beginning with:
"Thank you for your support of the Violet Evergarden series".
Kyoto Animation went on to say:
"The release date of Violet Evergarden The Movie, which was scheduled to be released on January 10, 2020, will be postponed for various reasons. I would like to apologize to everyone who was looking forward to the film.

Violet Evergarden The Movie is still in production. The new release date will be announced at a later time.

Meanwhile, please note that any Violet Evergarden The Movie Advance Ticket you have already purchased can be used regardless of when the film is released."
The statement was signed 'Violet Evergarden Production Committee'.
The monumental task Kyoto Animation faces
Kyoto Animation has previously said all production on Violet Evergarden The Movie had been completed one day before the arson attack that killed 35 members of the anime studio's staff.
So it seems likely nothing of value pertaining to the movie was lost in the fire.
That, however, does not mean all the other things that need to be done to get an anime movie due for release had been done. Or that they currently have the staff in place to be able to do it.
In addition, just the level of what Kyo Ani has had to deal with over the last few weeks, and will have to deal with in the future, is immense.
35 dead employees. Another 33 employees seriously injured or traumatized. A company whose every employee will be traumatized to some extent, whether they were at the Kyo Ani location where the arson attack took place or not.
Taking care of the families of those Kyo Ani employees who lost their lives. Remember, Japanese corporate culture includes the families of employees to some extent and, from the day after the arson attack, Kyo Ani has said they will make sure the families get the emotional and financial support they need.
Taking care of their remaining employees, making sure they have the emotional ability to continue their work and, if not, providing any counseling services they need to recover.
Rebuilding a 38-year-old company that has lost not only its employees, but its identity to some extent. The financial and emotional cost of doing that.
Finding new staff and training them. This is an enormous task, and will probably take the company several years before they are back up to the level of expertise they had prior to the arson attack. Remember, they lost every level of employee — from new hires that had just finished training courses with the animation studio to director Yasuhiro Takemoto (Miss Kobayashi's Dragon Maid, Lucky Star, The Melancholy of Haruhi Suzumiya), and key animator and episode director Yoshiji Kigami (A Silent Voice, Free!, Violet Evergarden — episode director). Replacing these people, technically at least as they can never be replaced emotionally, is a monumental task.
Getting all of their projects back on track. Remember, some projects will have lost a huge percentage of the staff working on them. Others are likely missing key personnel. Some will also have lost paper form artwork, and other paperwork necessary to complete projects.
Building a new studio, or finding new premises — either of which will need to be created with an even bigger level of security than before. If nothing else, just to make their own employees feel even safer.
And so many other things we cannot even imagine as we are not in Kyoto Animation's shoes.
Related — Remembering the staff of Kyoto Animation and what they meant to the studio — Japan Times
Considering the attack was only six weeks ago, therefore, it is amazing Kyoto Animation is functioning at all. Especially as it lost over one third of its employees in the attack.
It is also amazing that the company managed to get the spin-off film, Violet Evergarden: Eternity and the Auto Memories Doll, released in Japanese theaters today, September 6th.
That film is now starting a 3-week run in 73 theaters around Japan.
When will Violet Evergarden The Movie be released?
So, when will Violet Evergarden The Movie be released?
That is up to Kyoto Animation who, as yet, have not announced an expected release date.
Hopefully, however, sooner than later.
But fans should be sure they give the animation studio all the time they need, and support them in every way they can, while they are trying to find their way forward.
After all, Kyoto Animation has given us so much in the 38 years they have been in existence. It is now time for us to give back.
In other words, our message to Kyoto Animation about the release date of Violet Evergarden The Movie should be this — "Take all the time you need, Kyo Ani. We will wait".
Related reading: Sound! Euphonium's opening song 'Dream Solister' is perfect message for Kyoto Animation's future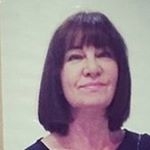 Latest posts by Michelle Topham
(see all)