One of my surprise 'likes' during the fall anime season 2020 was the series I'm Standing on a Million Lives. The show was funny, has an interesting plot, characters I liked and cool opening and ending theme songs.
So I was thrilled to see the show getting a confirmed second season as soon as the first one had concluded.
Advertising
This weekend, the singer of the I'm Standing on a Million Lives Season 2 opening theme song has also been revealed, and she promises to kick off an equally satisfying second season of the isekai anime series.
That's because the I'm Standing on a Million Lives Season 2 opening theme song is being sung by Nijisanji's virtual idol Kaede Higuchi. The cute, sometimes Kansai dialect-ed YouTuber who released her debut single and debut album back in 2019, and who is already a big fan favorite.
With Kaede's performance of the upcoming anime's OP, that will add another long-awaited track to her music library.
There is no word yet on what the opening theme song title is but, with the anime series already announcing Kaede Higuchi as its singer, chances are we will be getting a teaser trailer for the song soon.
Advertising
We'll give you a heads up as soon as it arrives.
Meanwhile, watch the music video for Kaede Higuchi's 'Marble' to get an idea of how she is going to sound in her first anime theme song.
Yep, she has a superb voice so should add some major power to the upcoming theme song.
Season 2 of I'm Standing on a Million Lives will premiere in Japan in July. If you haven't caught the first season yet, and you should as it's excellent, check out the trailer below, then watch all 12 episodes on Crunchyroll.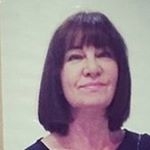 Latest posts by Michelle Topham
(see all)