Voting Results for Final of Eurovision Song Contest 2014: Memories Monday (Video)
I am showcasing this video of the voting results for the final of the Eurovision Song Contest 2014 as my Memories Monday choice today as it was literally my top video of last year. No. Really. It was.
In fact, I was so incredibly happy Conchita Wurst won the Eurovision Song Contest last year, I had this video just about on repeat for weeks afterwards and, since then, I've watched it 200 times more as well.
And, no, I am not remotely joking.
Because, after knowing about the huge amounts of bullying Conchita suffered as a child simply for being gay, and about the enormous amounts of abuse she received from all over the world during her run up to Eurovision 2014, it makes me happier than anything to see her win. Again and again and again.
In fact, watching the final votes come in for Eurovision 2014 makes me happier than any Eurovision Song Contest ever has.
And watching Conchita Wurst go from calm to shock to amazement to uncontrollably crying every time more votes came in for her, just makes me happier than you can ever possibly imagine.
For her. Of course.
So, the voting results for the final of the Eurovision Song Contest 2014 is my Memories Monday video today, because it is a lovely video, (the BBC version with Graham Norton of course) and because, yep, she WON!  And, yes, you can guarantee, I will be watching it again, and again, and again.
Enjoy.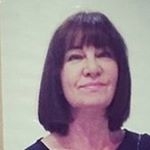 Latest posts by Michelle Topham
(see all)