VP Joe Biden Says Donald Trump's Behavior is "Textbook Sexual Assault"
As a woman who is absolutely blown away by other women trying to make excuses for Donald Trump's lewd language and blatant sexual assaults on women for, what now seems to be, decades, I am thrilled when a man comes out and says "Donald Trump's language and behavior is not remotely acceptable".
When that man is Vice President Joe Biden, one of the most respected and respectful people in the United States, I like it even more.
Vice President Biden was on Late Night with Seth Meyers last night where he talked about Donald Trump's lewd and disgusting behaviour. Making it obvious, as Seth Meyers commented, "This is not locker room language, it's the language of sexual assault".
Meyers then asked him, "What did you find more stunning, the use of language or the fact that there are still people defending it for not being what you called it out as?"
Biden responded, "What I found astounding was that he would so publicly, no matter who he was talking to, that he would acknowledge that he engaged in the textbook definition of sexual assault.
He didn't say "I go up and I ask", he said "I go up and grab, and I can do this and I can…", and I see in the paper today one of the pageants, Miss Teen America, and the teen girls, three, four, five in a room, they were getting dressed, they were naked, and he walked in and said, "Don't worry, girls, I've seen all" and he stood there. I mean this is absolutely outrageous behavior".
Biden then went on to explain why he was so passionate about this issue, and why what Donald Trump does is "the ultimate abuse of power".
Watch Vice President Biden talking about Donald Trump's sexual assault of women with Seth Meyers in the video below.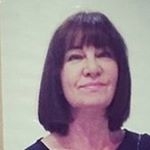 Latest posts by Michelle Topham
(see all)