The upcoming Wandering Witch: The Journey of Elaina anime series (aka Majo no Tabitabi) just got a cute key visual today that shows off a couple of the series' beautifully designed characters and, of course because I'm a girl, the outfits they are wearing.
(Love that witch's hat and those pointy stylish shoes!)
Wandering Witch: The Journey of Elaina is based on the series of light novels written by Jougi Shiraishi and illustrated by Azure, and is about a witch who likes to travel.
As she travels around the world, she lands in different countries, meets people from that area of the world, learns about their culture and then becomes involved in their story.
In other words, Wandering Witch: The Journey of Elaina is likely to be one of those lovely relaxing light adventure anime, with cute characters and a bit of comedy thrown in, that you love to watch at the end of a difficult day.
There hasn't been anything in the way of animation released about the upcoming anime yet, but the artwork that has been released so far shows off a gorgeously illustrated fantasy world.
(Check out the video below to see how utterly sumptuous some of the backgrounds look).
The Wandering Witch: The Journey of Elaina anime is being directed by Toshiyuki Kubooka (Berserk trilogy), with Takeshi Oda (Harukana Receive) responsible for character designs.
Kaede Hondo (Comic Girls, Zombie Land Saga) will play Elaina, Kana Hanazawa (Happy Sugar Life, Gabriel DropOut) is Flan and Tomoyo Kurosawa (Yuki Yuna is a Hero, Astra Lost in Space) is Saya.
No word yet on when it will be released, in Japan or otherwise, but we will keep you posted as we find out more. Especially as this one looks like it may be a must see.
SOURCE: The anime series' official website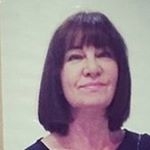 Latest posts by Michelle Topham
(see all)