British singer Sam Smith has so much class and style. It's one reason why I like him so much. So, it shouldn't be any surprise Smith has told London's Metro he thinks it's about time people stopped using hook-up apps like Tinder and Grindr as they're "ruining romance".
According to Sam, "No offence to people who go on Tinder but I just feel like it's ruining romance, I really do,' he said. 'We're losing the art of conversation and being able to go and speak to people.'
He then went on to explain how some of the most beautiful people he's met have been some of the dumbest, so he doesn't understand why anyone would 'swipe' less attractive people on a hook-up app because they could just be swiping away their soul mate.
Plus, let's face it, it's so easy to lie nowadays when it comes to using a hook-up app or any type of online dating site, and photographs are easily Photoshopped. So what you see is often not what you get, when you eventually meet the guy or girl in the flesh.
Personally, I have to say I agree with Sam Smith on hook-up apps or any kind of online dating site. When I was 'looking', I went on several dates with men from these types of sites and not one was anything like their profile had said they were. A couple were downright scary.
As for Sam Smith, not using hook-up apps doesn't seem to be ruining his love life. In the same Metro article, he says he's been on a few dates with one particular man and, while he's not sure if the relationship will go anywhere in the long run, so far he really likes him.
Way to go, Sam.
Meanwhile, if you haven't seen Sam Smith's newest single 'I'm Not the Only One', due to be released as a digital download at the end of the month, don't miss the video below. It's gorgeous.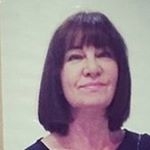 Latest posts by Michelle Topham
(see all)