Bohemia Interactive announced earlier in the week that the beta release for ARMA 3 is about to go live — on June 25th, 2013, that is. The open world tactical shooter will leave alpha stage and move right on into beta with an automatic update on Steam on that day.
Those already locked into the alpha game will automatically be included in the beta, and all the content in the original alpha game will still be in the beta. Yay! So, if you're not signed up for the alpha ARMA 3, how do you get to play it, how much is it and where should you buy it?
ARMA 3's alpha is already getting rave reviews from many gamers who have played it, so the beta is likely to be even more well received.
According to Bohemia Interactive, it features a ton of new in-game content, including seven more weapons, four new missions, two extra multiplayer scenarios, four challenges and 10 new vehicles. Now that's a load of incentive to get back into playing it or to sign up for the beta if you haven't already.
You can buy into the standard ARMA 3 Beta for 34.99 EUR, 29.99 GBP or 44.99 USD. The ARMA 3 Digital Deluxe Edition will retail at 44.99 EUR, 39.99 GBP and 59.99 USD. So, overall, pretty standard pricing.
Just a reminder, though, there is an even better deal out there but it's ending soon. It's the massively discounted alpha deal, which also includes access to the beta and the full game.
But…..that deal ends on June 25th (obviously) so get in fast while you still can.
More details about every possible pricing option, including that one, are on the ARMA 3 website.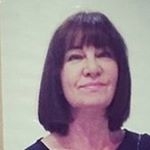 Latest posts by Michelle Topham
(see all)