War of the Vikings gameplay is awesome, at least in the alpha multi-player
War of the Vikings is a new multi-player game being developed by Fatshark and is similar to the popular War of the Roses in gameplay. In it, you fine tune your character by choosing everything from armor to weaponry, shield design to heraldry and, of course, appearance then, with a group of your buddies, off you go to kick some Saxon or Viking ass (depending on which side you've chosen to be on, that is).
I'd heard rumblings about War of the Vikings since it was shown off at but, as Paradox the publisher no longer sells any of their new games unless they're playable on Steam, and the game is only an online multi-player and I'm predominantly a single-player, it will unfortunately be another no buy for me.
The Yogscast plays War of the Vikings
But…..I happened upon a video of The Yogscast's Simon, Lewis, Hannah, Rythian and Bebopvox (Team Viking) doing a War of the Vikings rumble against Duncan, Sjin, Parv, DaveChaos and Gordon, one of the devs, (Team Saxon) and the game does look awesome.
Interestingly too, you can watch both sides of The Yogscast battle. Start with Lewis' team in the first video below, then watch Sjin's team battling from the opposite side — a great way to figure out which tactics work and why.
No, I'm still not buying War of the Vikings (Steam only = no buy), but it does look cool.
Meanwhile, if you're interested to find out more about War of the Vikings gameplay, at least in the so far unfinished version, the War of the Vikings alpha is now open and you can sign up on the game's website. The game is projected to release some time in 2014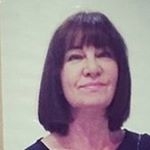 Latest posts by Michelle Topham
(see all)