I don't usually play MMOs although I was interested in World of Warplanes. But, after hearing reports from friends who played World of Warplanes in closed beta and said it was absolutely crap, I decided to give it a miss. Then, I heard about War Thunder. a new MMO combat flight simulator currently in open beta, so I signed up.  Now, after about 10 hours of gameplay, I can tell you already War Thunder is just about the best combat flight simulator game I've ever played.
I loved War Thunder the minute I signed up, downloaded the game and hit play as I immediately realized, unlike World of Warplanes that decided to ignore the Royal Air Force in their combat flight simulator, the developers of War Thunder didn't.
Considering the British Royal Air Force was the most powerful air force on the planet during the time War Thunder (and World of Warplanes) takes place that, of course, makes sense.
Advertising
Next, the developers of War Thunder decided to have planes in the game that actually existed, unlike the designers of World of Warplanes, who made up planes as they went along.
As for the maps in War Thunder, they also make this the best combat flight simulator around as they are based on real-life historical battles, which brings even more authenticity to the game. Add onto that the beautiful graphics and the four game modes you can play in — Historical Battles, Arcade Battles, Full-Real Battles and Custom Battles — and possible gameplay in War Thunder really is awesome and endless.
What's even better is Gaijin Entertainment, the Russian developers of the game, plan on introducing all types of military equipment to War Thunder. So eventually we should see players in planes, tanks and warships all playing the same maps. How freaking awesome is that going to be?
The only thing left to say about War Thunder really is, if you're interested in signing up for it, I highly recommend that you do. The game currently has more than a million players signed up for the open beta, so regardless that it's an absolutely phenomenal game it's also going to be huge.
Meanwhile, Gaijin has put together some pretty spectacular War Thunder trailers if you'd like to see some sample gameplay just to wet your appetite or just get an idea of what types of planes you can fly. Check out the War Thunder 3.1 update video — it's gorgeous.
Advertising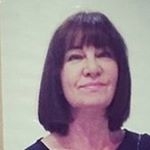 Latest posts by Michelle Topham
(see all)