Warmachine: Tactics Kickstarter hits $500,000 goal in two days
When the PC and Mac game Warmachine: Tactics hit Kickstarter a couple of days ago, I hadn't been as excited about a Kickstarter campaign since Double Fine's success, and we all know how that one turned out, sadly. The Warmachine: Tactics Kickstarter, on the other hand, is likely to not only be incredibly successful (come on, it's already raised $162,000 OVER it's goal of $500,000 in just TWO days), developer WhiteMoon Dreams is already well into development of the game and, boy, does it look amazing. I mean check out those graphics!
Warmachine: Tactics, by the way, is based on a popular steampunk tabletop game called Warmachine that's played by several million people around the world. The game is now going to be coming out on PC and Mac, with single-player campaigns and head-to-head multi-player beatdowns.
WhiteMoon Dreams says playing it will be like holding "the power of a thunderstorm in the palm of your hand." All I can say is, I…….can't…….breath.
You can help fund the Warmachine: Tactics Kickstarter over on their campaign page, although you don't really need to as it is already funded. But….if you do, and the money keeps rolling in, WhiteMoon Dreams is offering a whole slew of cool stretch goals that will be added. Worth pitching in 20 bucks for, if you ask me. Especially when you'll get a digital download of the game as soon as it's released.
As for the game itself, Warmachine: Tactics is projected to be released in August, 2014. Twelve…….looooooong…………months. But, you can at least keep yourself updated with the progress of the game by periodically checking the game's website.
I already have it bookmarked.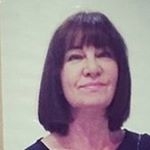 Latest posts by Michelle Topham
(see all)