Actress Katie Holmes was on The Late Late Show with James Corden this week, where she talked about her first on screen kiss. Holmes said it was on 'Dawson's Creek' and was with a guest star.
Holmes said she was 18 at the time and, "It was so awkward as, with the first kiss in life, like if it doesn't go well you kinda go "I gotta get home" or "thanks" and never ever have to deal with that person again. But on screen you're gonna have to have lunch, and you probably have to work together tomorrow so it's a little bit…awkward".
But, when asked by James Corden, "So, was it a bad one or a good one?", Holmes replied "Oh…it was good".
But, when Corden pushed it and asked "Who was the best kisser on Dawson's Creek. Dawson or Pacey?", Holmes was a little more reticent to answer.
That, however, didn't stop fellow guest star Ryan Reynolds who, apparently, went to high school with one of the Dawson's Creek boys and had no problems telling everyone he was obviously the best kisser on the show. Which boy? Watch the video below to find out.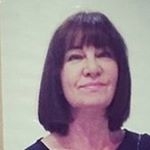 Latest posts by Michelle Topham
(see all)