The post modern film-noir 'A Simple Favor' got two new 30-second TV spots today. TV spots that show this upcoming mystery thriller is likely to be quite intense.
The TV trailers show Anna Kendrick (Stephanie Smothers) and Blake Lively (Emily Nelson) the first time their characters meet and their developing friendship, then the aftermath of Emily's disappearance as blogger Stephanie tries to figure out what's going one.
Where did she go? Who is duping who?
Watch the two new 'A Simple Favor' TV spots below. The film itself stars Kendrick, Lively, Henry Golding, and Andrew Rannells. It opens on September 14th.
The movie is based on the debut novel of the same name from Darcey Bell and, while it was given decent reviews by most critics, readers themselves tended to pan the book entirely, calling it "boring", "convaluted","far-fetched" and "with not one likeable character".
It will be interesting then to see how much of the plot and the characterization has stayed the same in the movie version of 'A Simple Favor', or if the writer and director have been able to resurrect what, to me, was a particularly dreary and poorly-written book.
Anna Kendrick says she is not happy with her resting bitch face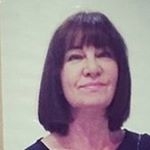 Latest posts by Michelle Topham
(see all)